ANOTHER IMAGE OF TELEVISION
ANOTHER IMAGE
OF TELEVISION
A WORLD WHERE TELEVISION APPEARS, DISAPPEARS AS YOU WISH.
Combining finesse, aesthetics and high-end ergonomics, 5 Senses Tv Mirrors offer a high level of quality, and with attention to detail, they can blend into your environment. The TV and the mirror are welded together thanks to a new technology, which allows us to guarantee an innovative product. By choosing the best technology combined with our know-how of the treatment, the assembly and the calibration of the mirror, we guarantee you the greatest comfort of vision.

AESTHETICISM
5 SENSES TV Mirrors harmonize all the interior classic, baroque, contemporary …

UNIQUE
Each of our achievements is unique

Made in belgium
Designed and manufactured in Belgium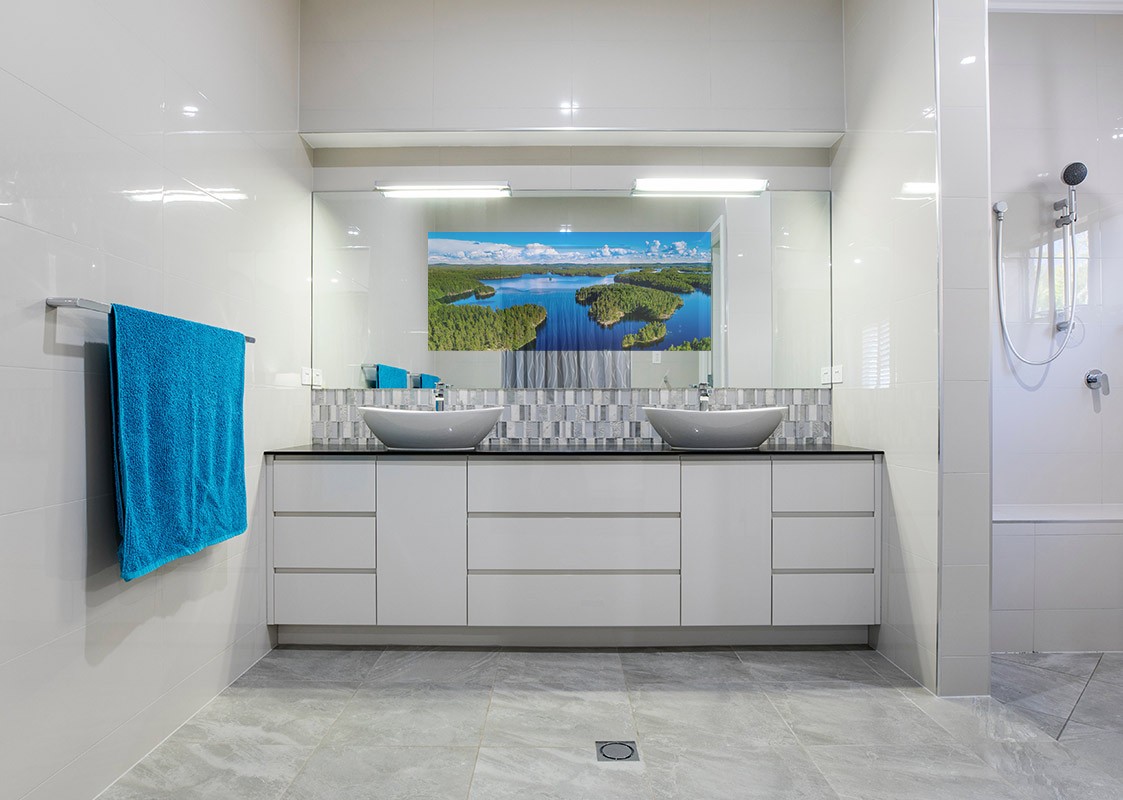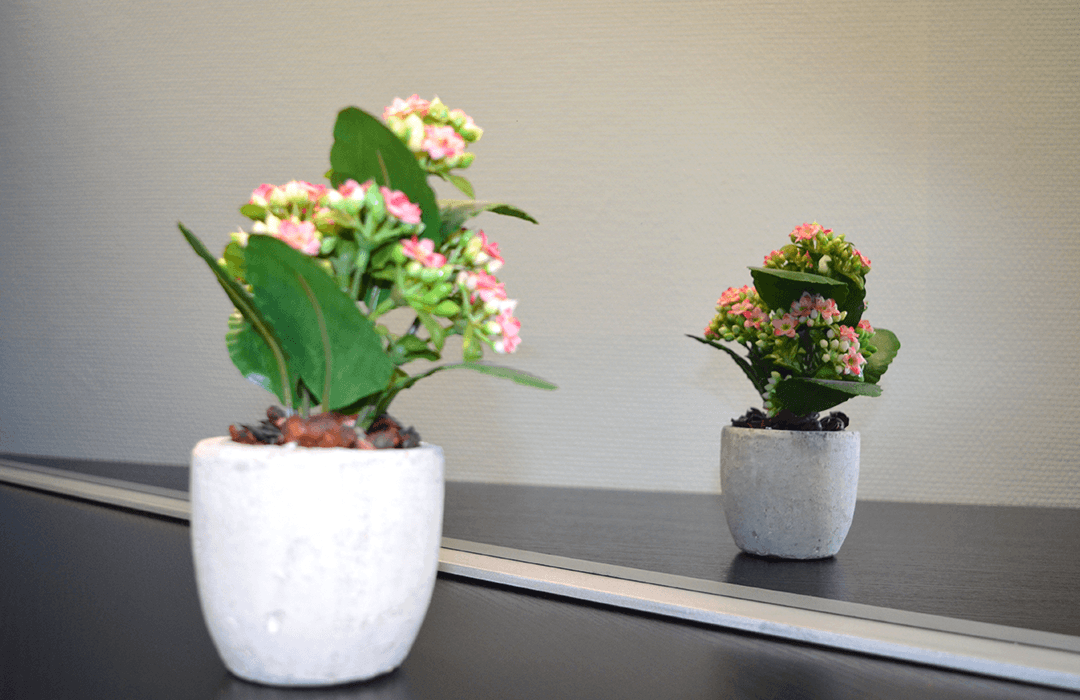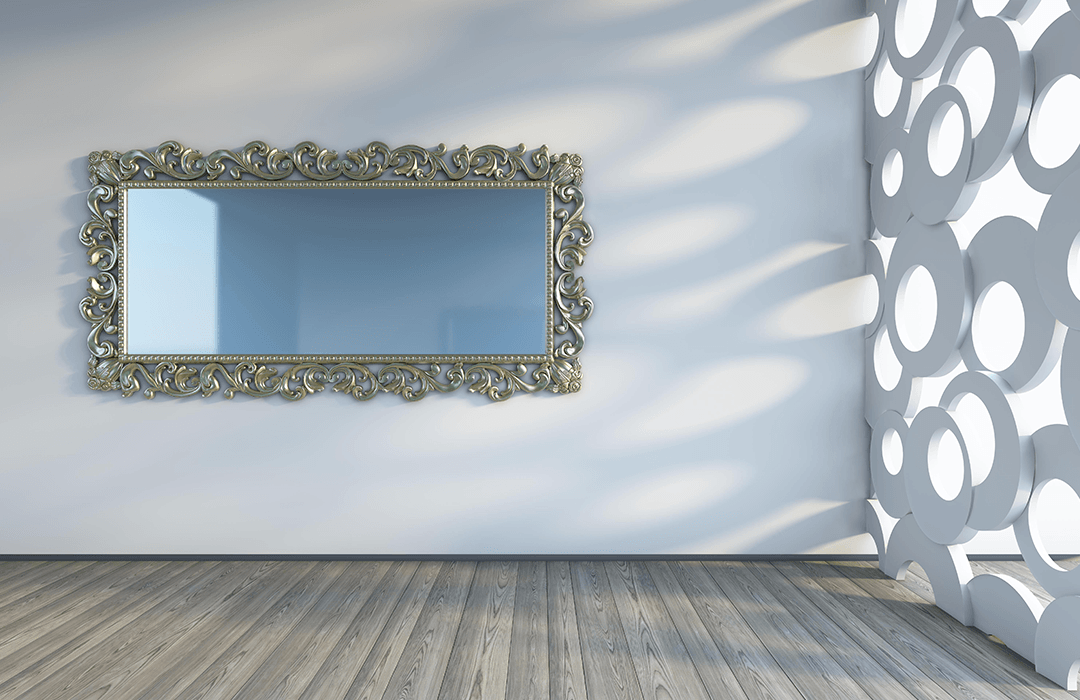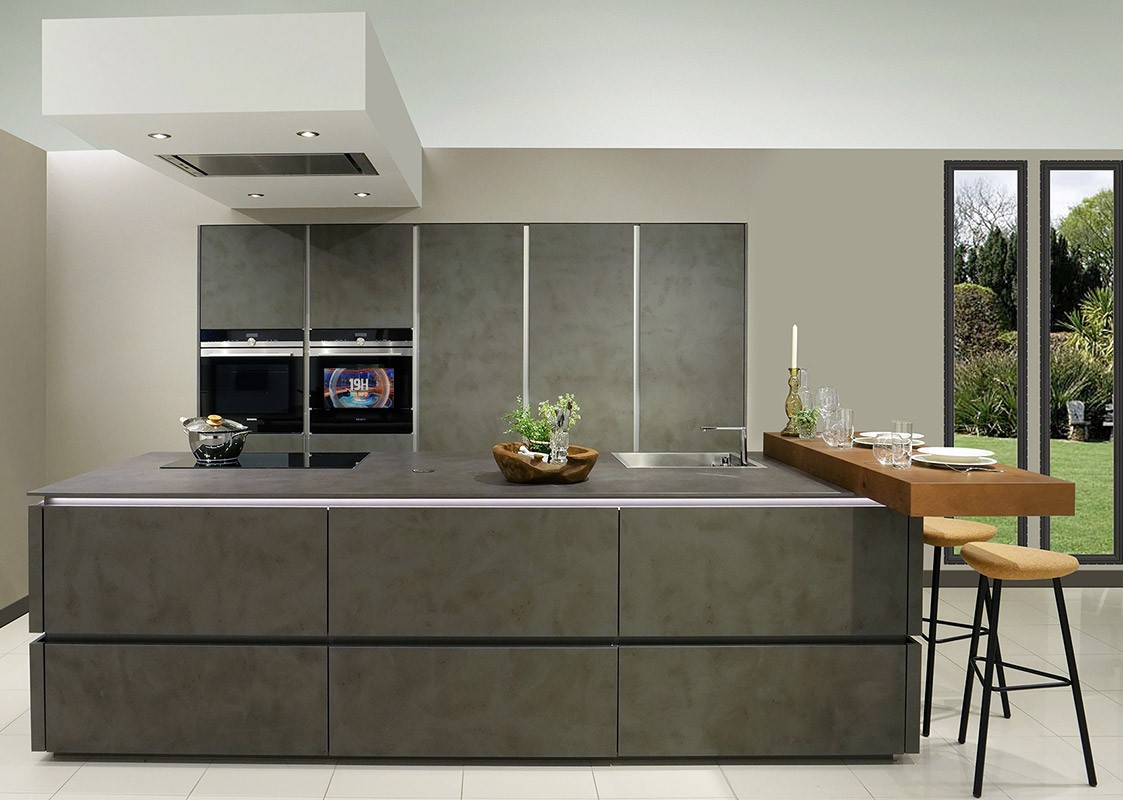 Elegantly dressing the walls of your bathrooms, bedrooms or living rooms, our TVs are designed to fit a wide range of environments. Conventional televisions take up space and may spoil the careful decoration of many interiors. When you choose our televisions, you won't have to sacrifice style for technology.
LUXURY TVS TO ENHANCE YOUR HOME
Imagine a TV that is an object d'art in its own right!
We offer customisable TVs designed to the highest technological and aesthetic standards. You can rely on our experience and and expertise as developers and manufacturers to help you to create a bespoke television, in keeping with your personal taste and the ambience of your home.
Our glasses are specially treated to facilitate a perfect image production, while our custom glass finishes ensure that the screen become invisible when the TV is switched off.
We offers elegant and refined styles for luxury hotels to enhance your client's stay. Guests can access to hotel information or watch the news while taking a bath or resting in their bedrooms. Our entertainment solutions blend into your décor for a sophisticated and elegant experience.
Your clients are spared visual pollution of an ordinary, bulky television set and can enjoy the synergy of style and technology. Enhance their stay with our incredibly elegant televisions.
Enhance your company's image by choosing bespoke 5 SENSES.
We understand the importance of elegant design for collaborative spaces. Either in offices or in sales areas, the refined architecture of our televisions adds a touch of elegance for your customers to enjoy.
Using cutting-edge technology and modern styling, 5 SENSES Tv mirror can adorn the most contemporary spaces.
A BRAND-NEW EXPERIENCE
From the reception desk to your meeting rooms, even to the elevators, our screens will fit to your image and the style of your interior.
Each of our televisions combines audio-visual technology with contemporary and refined design.
We aim to create screens that are truly decorative communication devices, that you'll be proud to own – and will impress your clients!
A MIRROR TV FOR EVERY ROOM
A MIRROR TV FOR
EVERY ROOM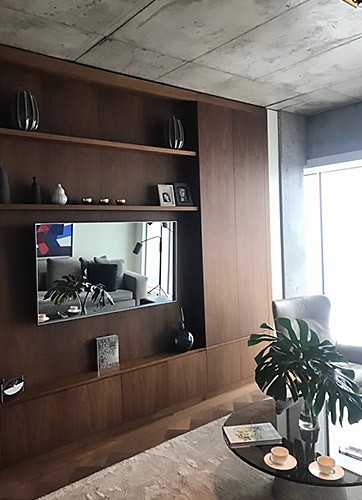 01
LIVING-ROOM
Reveal your beautiful, high performance TV in the living room, designed and built to blend seamlessly with your lifestyle. Customised to enhance your décor, and connected to home automation, it will open your eyes to a whole new experience.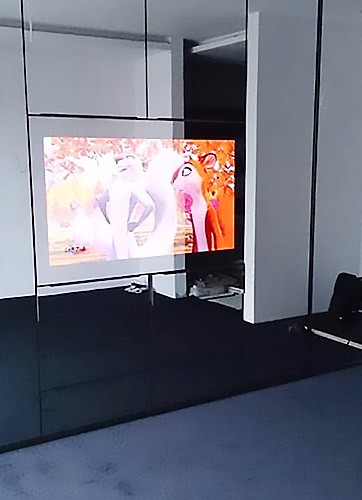 02
BEDROOM
The bedroom becomes the privileged place for a mirror TV. Once it's switched off, it reverts to an elegant and practical mirror with no TV in sight.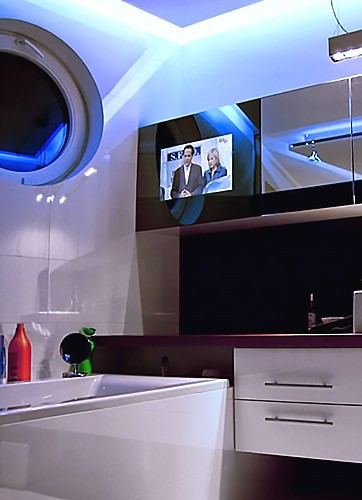 03
BATHROOM
Our mirror Tv can be installed everywhere, even in the bathroom. Humidity is no longer a problem with our specially treated screens.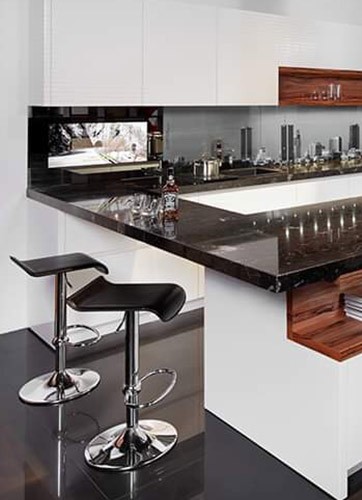 04
KITCHEN
Fancy a television that will wonderfully integrate into this crucial living area? Our in-wall TVs are designed to cope with all the activity at the heart of your home.
Our televisions are not only advanced in terms of design. We have a proven track record of durability. We are proud to have the highest average reliability on the market today.
We have achieved this record by carefully selecting the best possible components, usually reserved for the professional markets, where screens are expected to function 24/7.
Our televisions are subject to systematic controls before packing and carry a 2-year guarantee. Of course, we also offer an extension up to 5 years and contracts of replacement as new, during the period of warranty.
We respond to special orders. We offer creations derived from our collections or original creations by customizing your products through a wide range of sizes, colors and materials.
We work with designers and interior designers for projects from individuals or professionals (bar, hotel, restaurant, museum, barber, meeting room, waiting…).